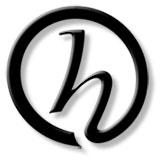 The following is information for clients who are being migrated to the new LiquidWeb server. Not all clients need to be concerned with all this information. You are viewing this page likely in response to an email which should have identified your areas of concern, along with an account name and possibly passwords where applicable.
A. DOMAIN REGISTRAR LOGIN INFORMATION
First a note... it is common to loose track of your domain registrar information since we are allowed to pay for many years of registration at a time. Even if this was not currently a required task, all web site owners should be aware of their domain registration information and how to manage it. The username/password I may have sent you IS NOT your domain registrar login info.
Determine who your domain registrar is by visiting one of the following sites and submit your domain name. The report will identify your registrar and confirm the account contacts and email address.

http://whois.pairnic.com/
http://www.internic.net/whois.html


Review the email address(es) identified in the registration info and confirm they are valid. This is important if you need to retrieve your login account name and password.
If you have the login information, visit your domain registrar and confirm your login info is valid
If you DO NOT have your login information, all registrars offer a "forgot my password" link or process. Use this to retrieve your login. This is important information that you need to maintain on file.
Lastly, send me your registrar name and login information. This is necessary to redirect your domain to the new hosting account. If you are familiar with and confident in updating the name server settings yourself then simply coordinate with me and set the name servers to:
ns.sourcedns.com
ns1.sourcedns.com
B. SETUP/MANAGE EMAIL ACCOUNTS
If you use domain related email accounts (john@exampledomain.com) they are setup and managed through the Hosting Control Panel, or "cPanel" below (this is the new equivalent of the old admin.he.net). Please ignore the security warnings, the panel is secure. You will use the username and cPanel password I sent you via email.
https://host.hemispheresinternet.com:2083/
Simply login and look for the envelope icon labeled "Email Accounts".
You may find that I setup some accounts already. If so, use the "Change Password" link to reset the email password as desired.
C. INCOMING (POP) EMAIL SETTINGS
You will only change your email settings AFTER we have confirmed your site has migrated. The following uses "john" as a sample account. Replace "exampledomain.com" with your domain.
INCOMING (POP) MAIL SETTINGS
Incoming Mail Server:
mail.exampledomain.com
User Name/Acct:
john+exampledomain.com
(note replace @ in email address with plus sign)
Password:
This has been confirmed separately
Having trouble RECEIVING email?
Each hosting account has Webmail installed. This allows you to check email via a web browser. The best way to confirm an email account password is valid is to attempt Webmail login. Webmail is accessed at:
http://www.exampledomain.com/webmail
D. OUTGOING EMAIL SETTINGS (SMTP)
There is no need to modify your outgoing mail setting UNLESS it is currently set to "business.he.net" which will become unavailable at the end of the month (Jan 31). It is not recommended that you use the web server to handle outgoing mail unless you are REQUIRED to. Use the SMTP service of your ISP if possible. For instance, if you use Cox, your SMTP might be smtp.west.cox.net.
| | |
| --- | --- |
| Outgoing Mail Server: | mail.exampledomain.com |
| Port: | 26 |
| Authentication: | Password method |
| | For password authentication, simply enter your email address and password in the appropriate fields |
---

Payment processing by Stripe.
Hemispheres Internet
480.222.0330
email