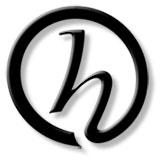 Login
Welcome to Hemispheres Client Portal
News....
Beginning November I will (re)introduce credit card payment capabilities for all development and hosting clients. The payment portal is a product/service offered by Stripe and is very flexible. Some of you who have been contemplating the offering of online payments may be interested in discussing this for your own use. It's is somewhat unique in that it does not require a merchant account.
I am proud to announce that Purdue is the latest implementation of the 'MG Manager' web portal application.
If you are a hosting client and were requested to visit this site regarding the upcoming web site migration please click here.
Tip to Ponder...
Generating notification emails from some particular action on your website (contact request, orders, etc) is an old standard process, but if those actions are rare or urgent, be aware the website can
send you a text message
as well. Anything that can be plain text emailed can also be texted.
---

Payment processing by Stripe.
Hemispheres Internet
480.222.0330
email